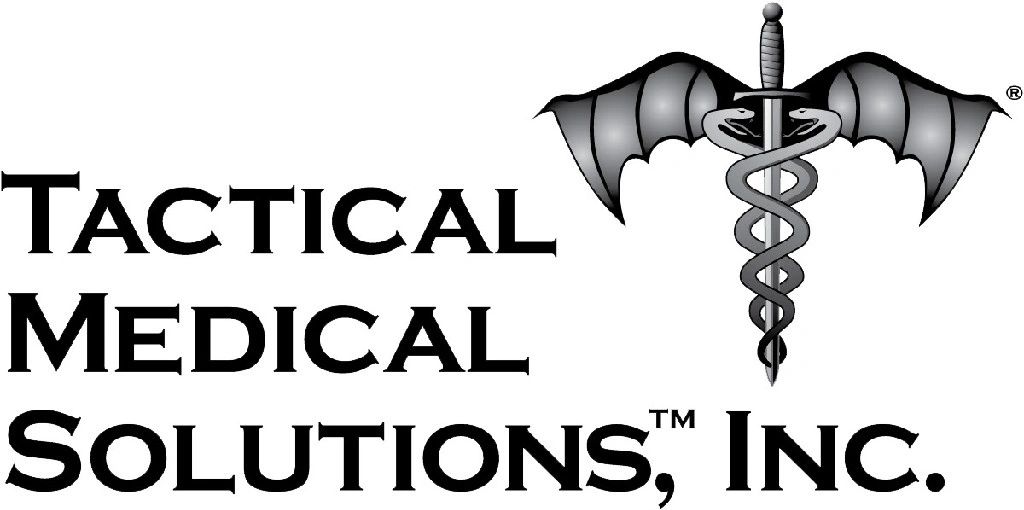 The DOK
Downed Operator Kit
The DOK is a compact kit that contains the items essential for treatment of serious injuries encountered by law enforcement and military personnel. The DOK is compact enough to fit in a cargo pocket or glove box. It can also mount to a roll bar/ protective shield in a patrol car or tactical vehicle.
The DOK is packed in a heavy weight re-sealable bag allowing easy replacement of individual kit items. Kit components can also be periodically inspected without damaging the integrity of the packaging. The kit contents can be modified to meet your individual requirements or several pre-packed kits are available with or without hemostatic agents.
Downed Operator Kit Includes:
SOF®Tactical Tourniquet-NH

Face Shield

One pair of Nitrile gloves

2" Tape

5.5" Trauma shears

Olaes® modular bandage


Each Olaes

®

Bandage Contains
:
3 meters of sterile 4 ply gauze.

Plastic occlusive sheet included in dressing pocket.


Transparent pressure cup that focuses pressure on wound and acts as eye cup for treatment of eye injuries
Specifications:


Dimensions: 7" W x 7" L x 3" thick
Part #: DOK
The Patrol Aid Bag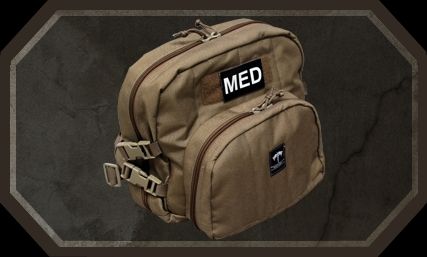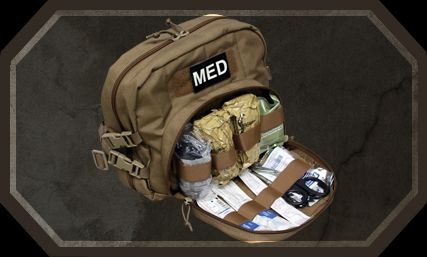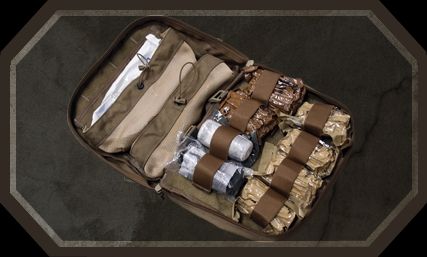 The Patrol Aid Bag is divided into two compartments and packed so that initial treatment items are in the small front pouch. Additional treatment items are contained in the main compartment and are easily accessible.

Patrol Aid Bag Includes:


2 x SOF Tactical Tourniquet
2 x Olaes™ Modular Bandage 6"
4 x Olaes Modular Bandage 4"
2 x Blast Bandage
1 x Z-Pack gauze
1 x Control Wrap 4"
2 x 28F NPA with lube
2 x Petrolatum Gauze
1 x 14ga x 3.25" angiocath
2 x 2" tape
5 x Gloves pair

Specifications:
Weight: 6.6 lbs
Dimensions: 12" H x 14" W x 8" D
Part # PAB-STK
The Modular Personal
Lighting System (MPLS)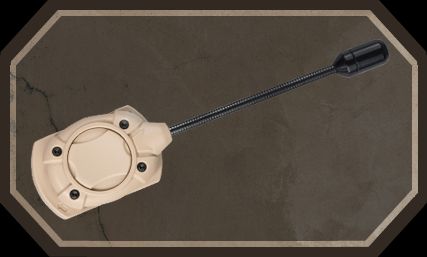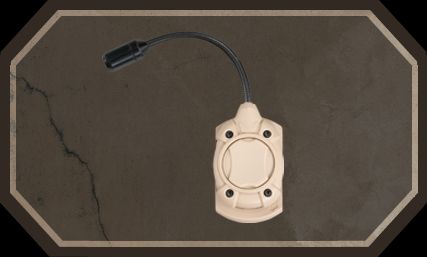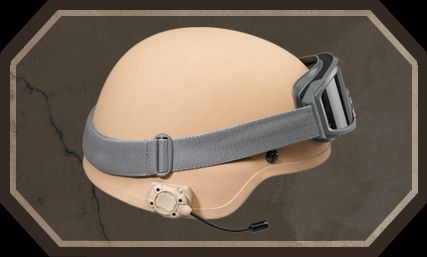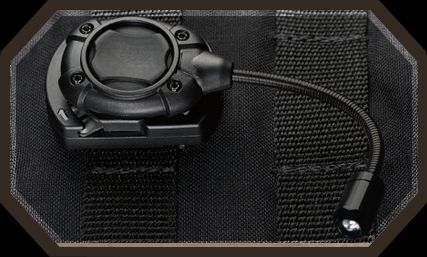 The MPLS is a simple, reliable light source with multiple mounting options so that you can have light where you need it, when you need it. The MPLS is independent of the mounting bracket and comes with mounts for helmet, molle, and also magnetic attachment. By having multiple mounts, you are able to quickly relocate the MPLS from one mounted position to another - helmet to molle to weapon and back. The MPLS is functional. The light is able to rotate in the bracket 45 degrees allowing for various light angles. It is also supported by a flexible boom providing for precise direction of light. A simple, fail safe switching system switches from low to high.
Details:
Body Colors Available In:
Tan Or Black
Ultra Bright LED Available In:
Blue LED
Red LED
White LED
Four Mounting Brackets Available For Maximum Flexibility:
Helmet Mount (Included)
MOLLE Mount (Included)
Picatinny Mount (Optional)
Magnetic Mount (Optional)
Requires two "2016" lithium batteries (Included)
POWER: 10 lumens
BURN TIME: 36 hours
WEIGHT: 25 g w/Batteries
Made in the USA
Part #: MPLS
The SOF
Tactical Tourniquet
Press Release Novemebr 13, 2013

The United States Department of Defense Chooses the SOF® Tactical Tourniquet-Wide
From Tactical Medical Solutions

The United States Department of Defense ordered 30,000 SOF Tactical Tourniquets-Wide from Tactical Medical Solutions Inc. for soldiers operating in Afghanistan. This commanding order comes on the heels of a multi-year/multi-million dollar blanket contract with the Defense Logistics Agency.
"The U.S. military has been using the SOF TT-W tourniquet for years. Their choice to move it into a priority position solidifies the SOF TT-W as the tourniquet of choice for American men and women in uniform," says CEO Ross Johnson.
Tactical Medical Solutions Inc. is a global developer and manufacturer of medical supplies for combat and tactical medicine.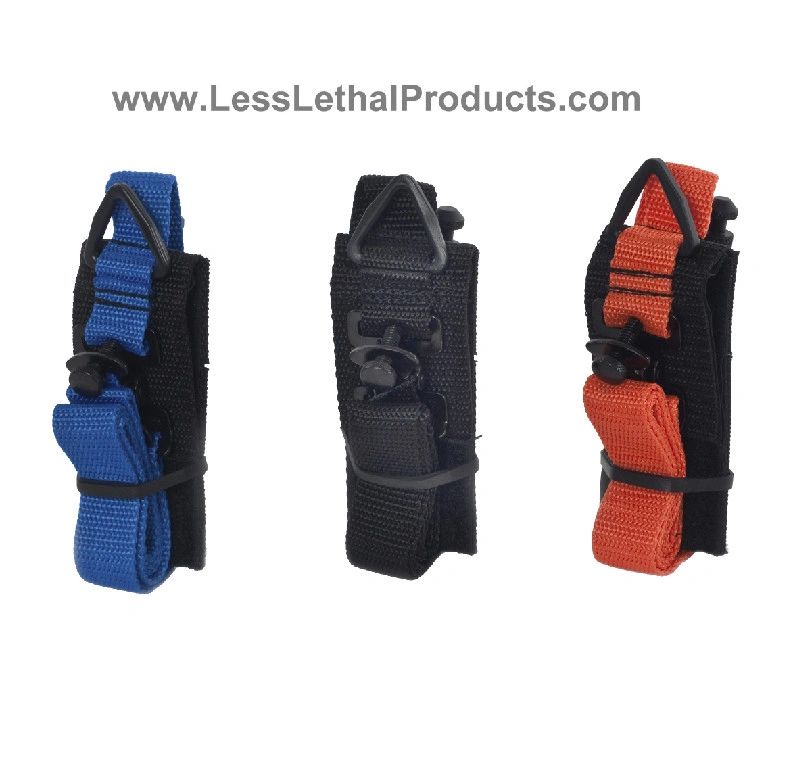 The SOF® Tactical Tourniquet is one of the top performing tourniquets currently available. It is the tourniquet of choice for many of the world's most elite and experienced warriors who have selected it for its outstanding ability to control severe bleeding, high level of reliability and ease of application. While some military units have replaced their issue tourniquets with the SOF®TT, others military units have implemented SOP's stating that the SOF® Tactical Tourniquet is to be used on all lower extremity bleeds. That means the SOF®TT is the tourniquet that trusted to control the most severe extremity hemorrhage on the battlefield.
The key to successful implementation of a device to be used in a high stress environment is training and ease of use. For law enforcement officers, application of the tourniquet is similar to the use of a hobble. This existing level of familiarity reduces training time and aids in the effectiveness of the device
Advantages of the SOF® Tactical Tourniquet
100% Effective
. Proven to be 100% effective during US Army Institute of Surgical Research testing.
Simple application
. The SOF®TT is applied the same to an arm or leg. Unlike other tourniquets that require you to learn two methods of application and implement the proper method when under stress, the SOF®TT is applied the same way to an arm or leg. By accounting for the factors of human performance in combat we have minimized the risk of failure. Applying a tourniquet should not be a multiple choice exam, it should be simple and straight forward. The SOF®TT provides the necessary effectiveness with an unmatched level of simplicity to increase the overall effectiveness of the device
Durability
. The SOF®TT is constructed of quality, high strength materials. The tourniquet handle is machined from a solid piece of aircraft aluminum and maintains its strength in extreme temperatures. The tri-rings are molded Acetyl, a high impact plastic that will also maintain its strength in extreme operating conditions.
Reliable
. The SOF® Tactical Tourniquet is designed to reduce the chance of accidental release or mechanical failure. Unlike other materials including Velcro®, the fastening system will perform when soiled, muddy, frozen, or wet.
Safety set screw
prevents accidental release of pressure during tactical patient movement. The screw is not required to gain hemorrhage control, but it is recommended if the patient will be moved in a tactical environment.
Dual locking rings
offer a back up locking system.

Part # SOFTT-NH
NSN# 6515-01-530-7015


Made in the USA.
U.S. Patent 7,776,064, additional U.S. and foreign patents pending.



The ARK
Active Shooter Response Kit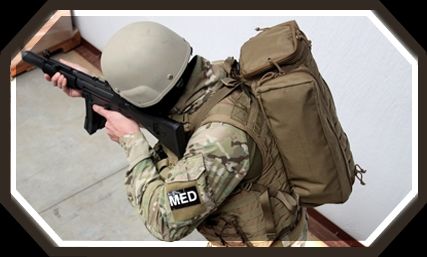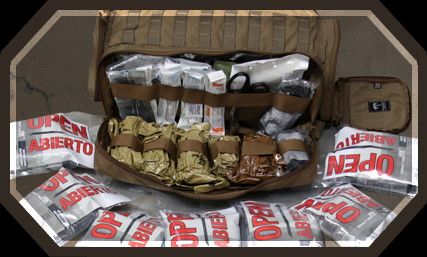 The ARK™ active shooter response kit provides individuals responding to active shooter situations with the equipment necessary to render aid and initiate evacuation of multiple casualties. The design of the bag and its contents allow responders to maximize the resources available on scene and does not hinder or slow down the assault or clearing process of the structure or incident area.
The contents of the ARK™ are designed to reduce the size of the required rescue force and significantly reduce the evacuation time of seriously injures casualties. By utilizing uninjured individuals on scene to provide stopgap treatment and mark casualty locations, rescue time can be greatly reduced and survivability rates can be increased. The ARK casualty throw kits contain basic treatment material and simple bi-lingual instructions for providing initial treatment. By controlling life threatening hemorrhage and positioning the casualty in a manner that maintains the airway significant time can be gained in the rescue effort.
With multiple storage compartments the ARK is not only for basic treatment. Medics moving with the clearing element can distribute the throw kits as needed while maintaining more advanced equipment in the side pockets for treatment of teammates if necessary.
Dimensions- 23" x 13" x 8"
The ARK™ content list:
SOF® Tactical Tourniquet-NH x 2
Olaes® 4" bandage x 2
Olaes® 6" bandage x 2
Blast™ bandage x 1
Cravat x 7
Splint x 2
28F NPA with lube x 2
Tac Med Surgical Airway Kit with Hook x 1
14ga x 3.25" angiocath x 2
Halo Chest seal x 2 (4 Halo Seals)
Petrolatum Gauze x 2
2" surgical tape x 2
Trauma Shears 7.5" x 1
Gloves x 5 pair
Helios™ system with active warming x1
Tac Med Solutions™ Combat Casualty Tag x5
7 ARK throw kits, each containing the following:
SOF Tactical tourniquet-NH x1
Control wrap 4" x1
Crinkle gauze x 1
Emergency blanket x1
Bi-lingual instruction card
Casualty marker panel
Part # ARK